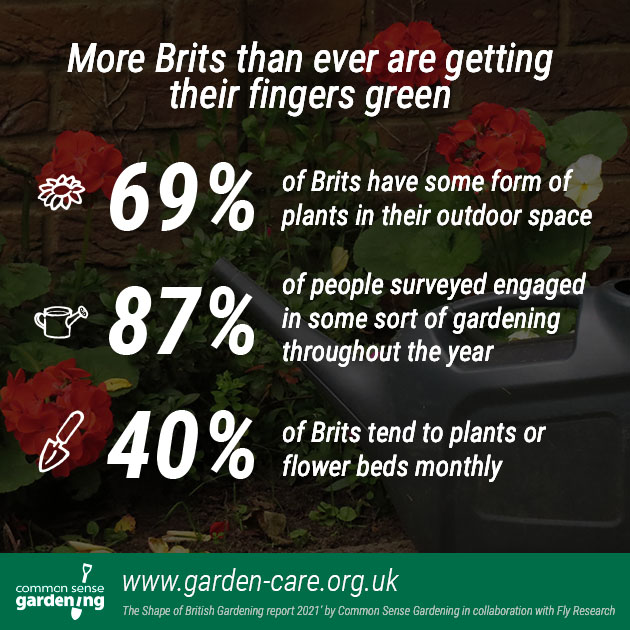 No longer just the pursuit of an older generation, a younger more urban audience are now discovering the benefits that come from having your own green space to nurture and grow. And much more than just being seen as a means to an end, people are finding joy in the process of gardening too, with many seeing positive effects on both their mental and physical health.
As concern around climate change increases, gardeners are exploring ways to play their part in protecting the environment whether it's through growing their own produce, encouraging biodiversity or being more mindful around pest management and recycling.
In collaboration with Fly Research, Common Sense Gardening has gathered the thoughts and opinions of over 2,000 Brits - digging into their attitudes and behaviours in the garden today and uncovering the trends that will shape gardening in the years ahead. Welcome to The Shape of British Gardening report 2021.