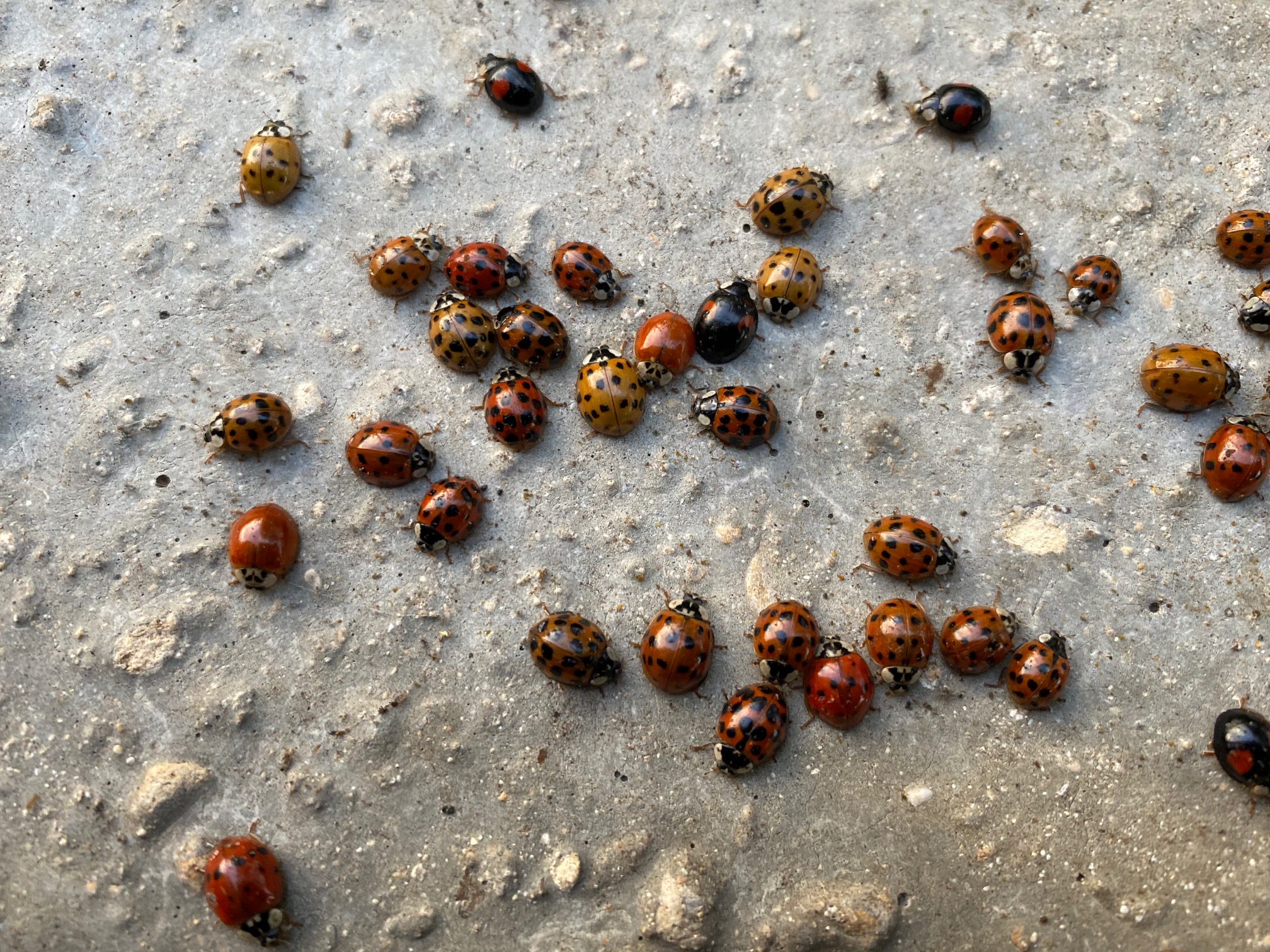 Ladybirds don't just eat aphids and other pests, they also like nectar. Unlike Bees, ladybirds do not go looking for nectar, they sip some as they go along and in turn, help to pollinate your plants.
Most gardeners see ladybirds as their friends because they are a predatory species that eats common garden pests such as aphids and scale insects. The more ladybirds you have in your garden, the easier it will be to manage your pest issues. It is important to remember that everything is good in moderation. Too many ladybirds in your garden and not enough food will soon see them flying off to find food elsewhere. A nice wildlife friendly corner in your garden would do wonders.
Ladybirds are an important part of your gardens food chain. They are food for many guests in your garden including birds, frogs, dragonflies, wasps and spiders, to name but a few.
Good ladybird attracting plants:
alyssum
calendula
caraway
chives
cosmos
dandelions
dill
fennel
marigolds
mint
nasturtiums
parsley
The Harlequin Ladybird
The invasion of the harlequin ladybird (Harmonia axyridis) threatens our native ladybirds and other species. If you want to know more about this species please click here.
Take part in the UK Ladybird Survey
The UK Ladybird Survey aims to encourage the recording of all species of ladybird found within the UK.
Ladybirds belong to the scientific family Coccinellidae. In Britain, some 46 species belong to this family, although only 26 of these are recognisable as ladybirds.