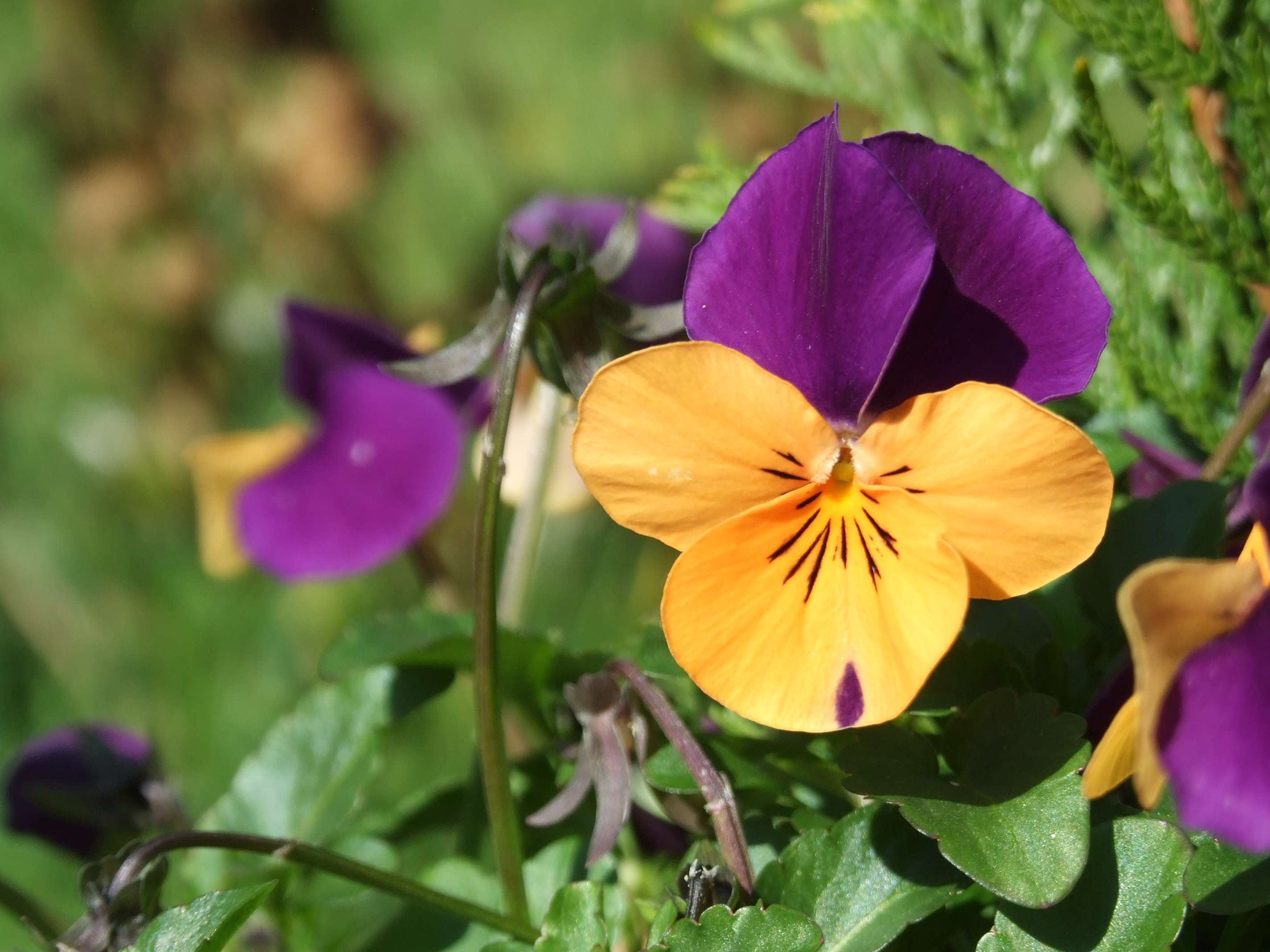 Violas have small flowers and can tolerate the heat and they have a long flowering season (early summer to early autumn).
They prefer being in well drained pots, hanging baskets or patio containers. some varients are happy within a boarder.
You can grow violas from seed but plants are available at most garden centres. To prolong flowering, deadhead spent flowers regularly.