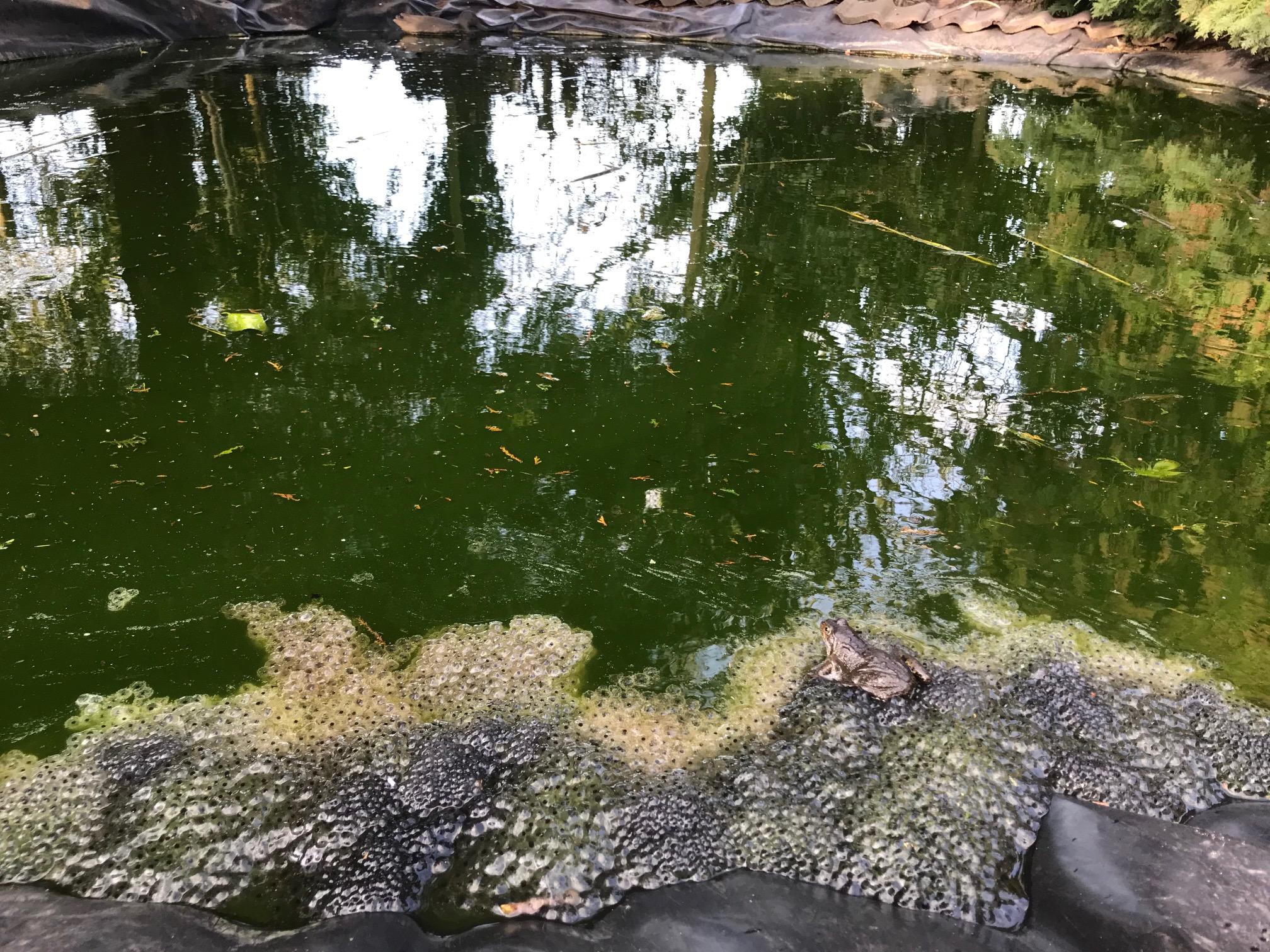 Garden ponds are extremely important for common frogs, particularly in urban areas. To maximise your chances of frogspawn this spring, take a look at the following tips:
Ensure that your pond is shaded and filled with appropriate pond plants, such as duckweed, water lilies, marsh marigolds and water violets, to create the perfect breeding ground for frogs.


The area around the pond should also be a well-planted habitat to attract breeding frogs.


Although frogs require shelter from heat, too many overhanging trees can be detrimental as ponds need direct sunlight to thrive.


Shallow edges allow frogs to get in and out of ponds with ease.


A depth of two to three feet is recommended.


Don't move frogspawn or tadpoles into a different pond. It may not have the right conditions for them to survive, and there is also the risk of spreading disease.
For more information, please visit The Woodland Trust.